A Special Holiday Message
Reverend Jaganath Carrera
God's will is not to simply grant salvation to the overtly spiritual people - those who clearly follow the teachings and practices of their tradition. God's will cannot be understood until we recognize that it seeks to bring wholeness wherever there is dissension and division. It seeks harmony among differing ideas of faith and the nature of divinity. It seeks to uplift the disadvantaged, to heal those sick in body and mind, to comfort the lonely, and to mend broken hearts. To experience and be in tune with the Divine Will, let us resolve to do our part to bring harmony to ourselves, our family and friends, and to all those we serve. That is the deeper meaning and purpose of this season of Light and Love.

OM Shanti, Shanti, Shanti
_______________ _________ _
Order Awaken: Inside Yoga Meditation
by Rev. Jaganath Carrera and
receive FREE shipping for the month of December.
for ordering information
_____________________
May the Light of the kenara fill your home with peace and light your new year with love.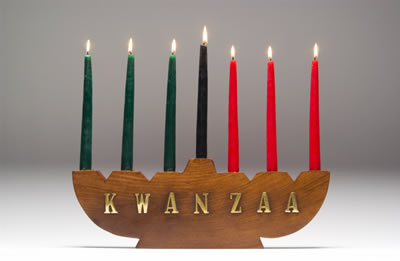 A year of health and happiness...
A year of wealth and wisdom...
A year of peace and prosperity...
And a year filled with Love, Light and Laughter.
HAPPY NEW YEAR!!!